Wealth & Legacy Planners and Consultants in Singapore
There is a saying, 'whatever is worth accumulating is worth passing down". 
We are in consultancy business because of this belief: holistic estate planning is both wealth inheritance and values inheritance. Unlike most lawyers or estate planners who do only asset transfer, we believe all our clients have much much more to pass down – values, experience, relationships and purpose. Your legacy plan is a reflection of your life statement. Given sufficient empowerment and through our expertise and wide range of solutions, you can be assured and confident to build your unique legacy.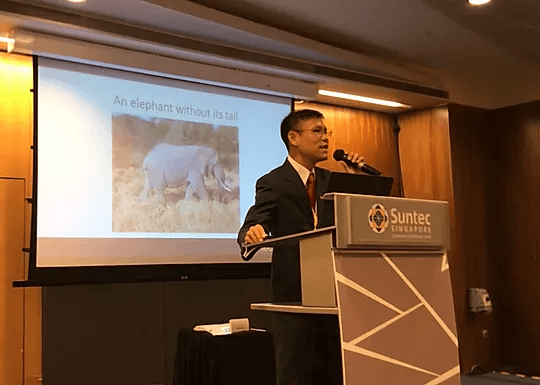 Knowledge is socially constructed. Legacy building is a cultural and community process.       
Lighthouse Legacy believes that every client has the potential to be a legacy builder. The solution to many legacy issues also lies with the clients themselves. Every client, therefore, is a contributor, a co-creator of his legacy plan, owns the learning, outcomes and processes. 
Our educational workshop and comprehensive approach promotes self-discovery, fosters community and professional collaboration, and technology and process innovation to ensure we not only understand the core needs of clients but also help them develop successfully. We adopt a consistent process to ensure all our planners are able to deliver the same sound and effective plan – over and over again.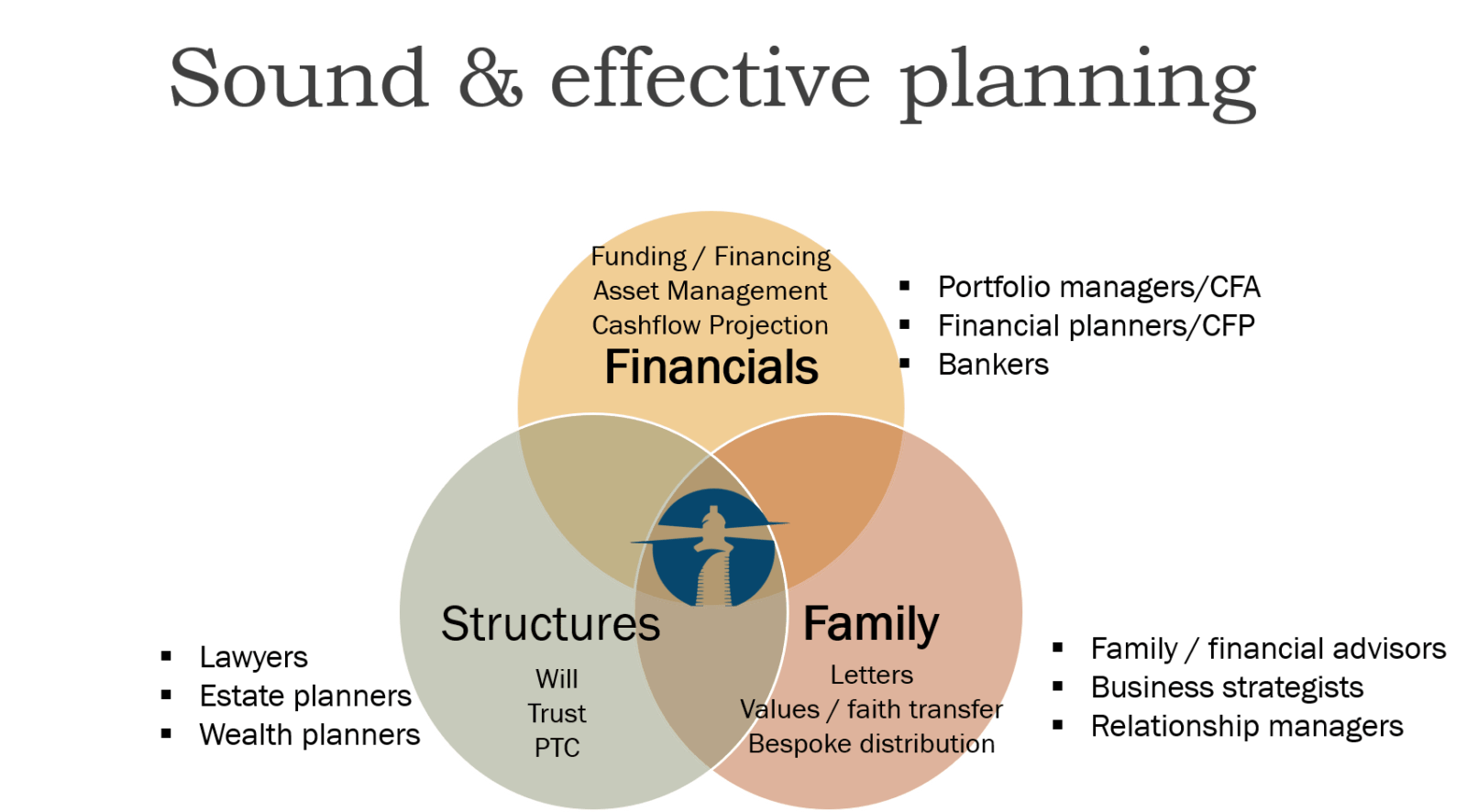 Holistic >>>> Unlike most will-writers or estate planning professionals who focus on only one-dimensional, our values-driven approach takes a objective view across the three key aspects of your legacy.
Values-driven >>>> Who we are drives what we do. Not the other way around. Your legacy plan reflects your life mission and statement. We make sure these are passed down as well. 
Estate flow-analysis >>>> Using proprietary software, we are able to plan and preempt scenarios with you to ensure your wishes are sufficiently funded and stretch your legacy.
Specialist team-driven >>>> We are more than wills and trusts planners. We partner with the best-in-class wealth planners, tax consultants, lawyers, trustees and business consultants.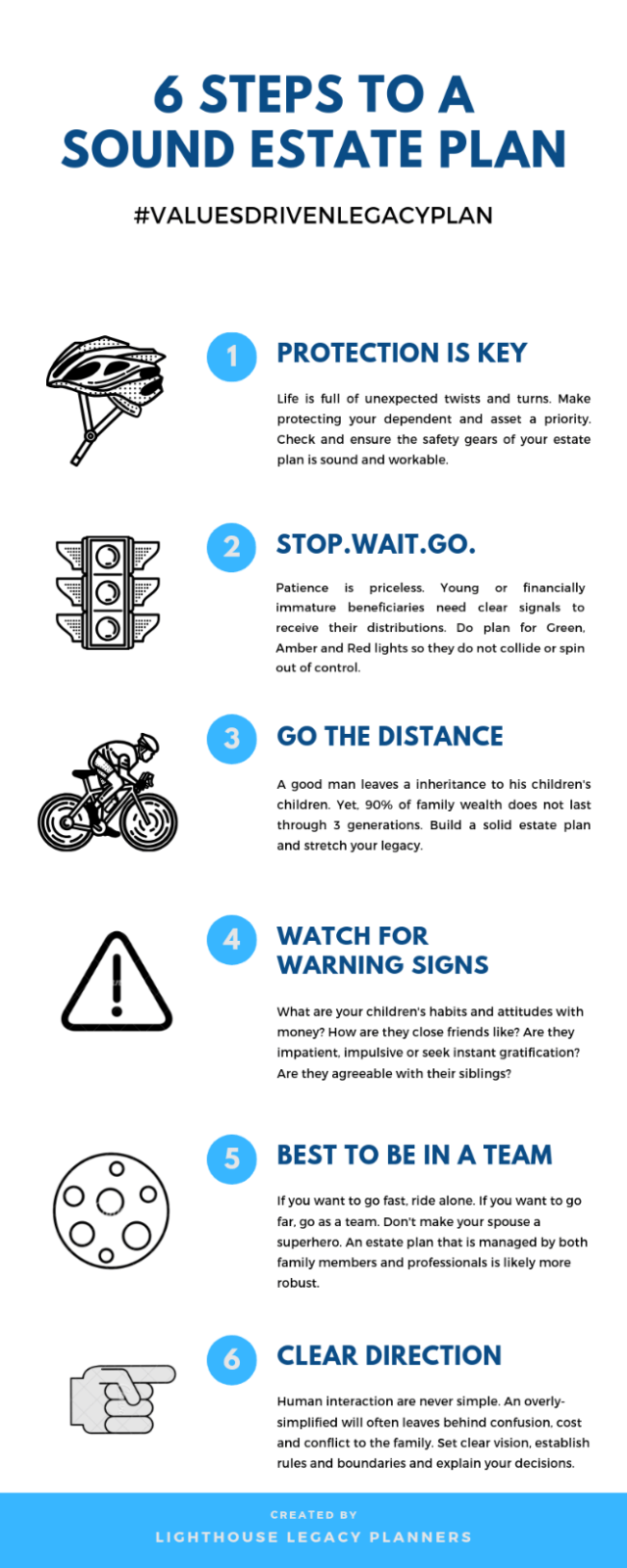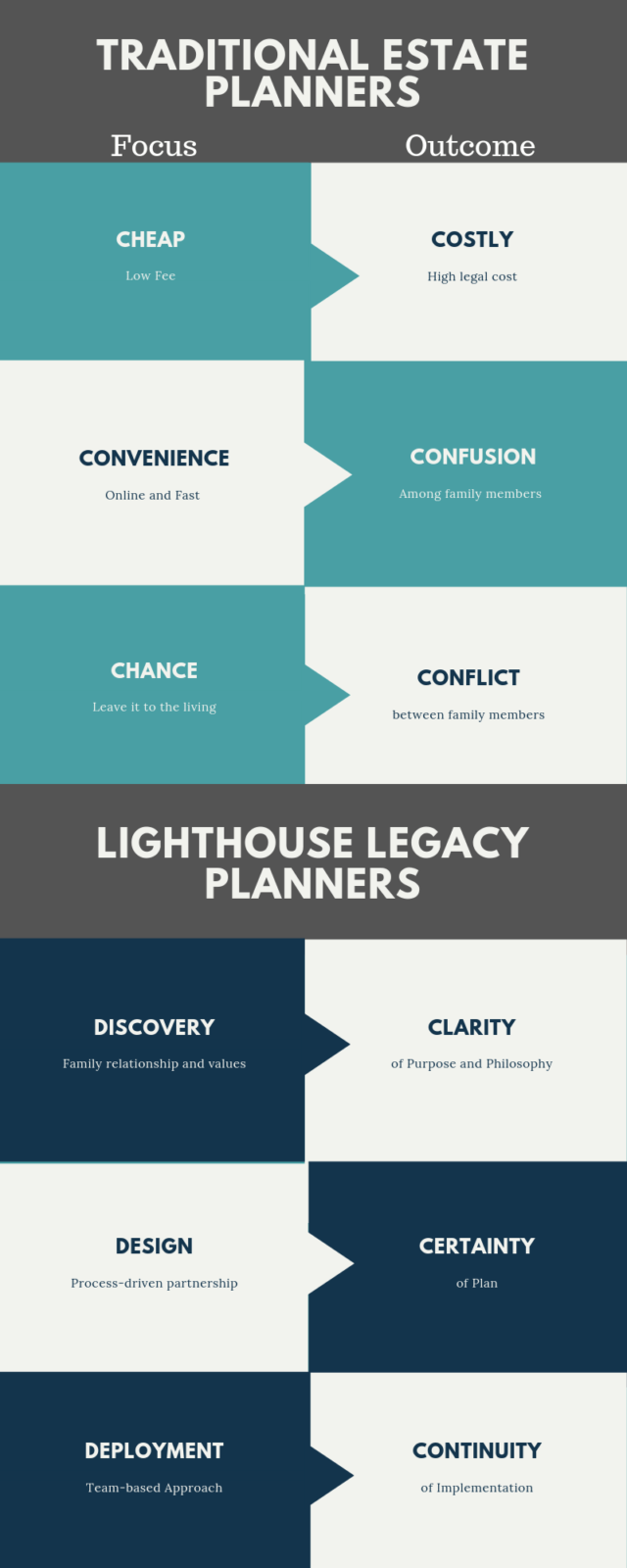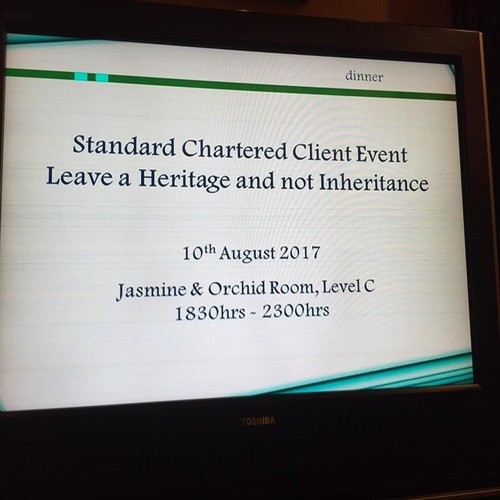 Our corporate clients love our interactive, half-day workshops. Participants learn practical tips that will empower them to start their trust planning journey. One in three usually follow up with us on our services.
Whether it is in the libraries, statutory boards or churches, our consultants are sought after to share our convictions on family, values and legacy.
Often times our clients have everything they need to succeed. They just require the hand-holding and clarity to make a strategic jump. We light their way.